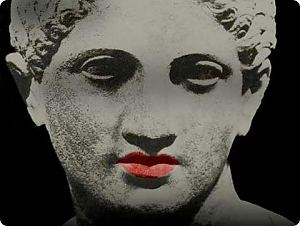 Sapphosophy is an arts archive contributed by our visitors. It is a lesbian community website which forms part of Lesbian Kama Sutra Online Book...
SAPPHO LIVES!
We have provided sapphosophy for the thinking woman, kama sutra for the sexual woman and lesbian tantra for the spiritual woman.
We hope to inspire the mind body and soul. Follow these links...
Your identity will be strictly confidential.
No part of your contribution will be passed on outside LKS Productions and there is no mention of Lesbian Kama Sutra in the 'Subject' of any emails generated by us throughout all the services at LKS Productions.
If you would like a FREE ONE MONTH ACCESS TICKET
Send your valuable contributions on the wanted page as text or images.
Purchase complete access for 180days here... (we email you 'access all areas' personal username and password login details)
VIEW FREE CHAPTER SAMPLE HERE..